BT4000 Series Leak Testing Devices
Technology
Adlema BT4000 Series Leak Testing Devices perform leak tests on products using compressed air or nitrogen. The working principle is to fill the product to be tested with compressed air and to follow the pressure very precisely and continuously by using the differential pressure decay method. Test results are obtained within seconds, with sensitivity varying from product to product. BT4000 Series, automatically decides the test result using parameters prepared by Adlema for your product. It is designed to be used in mass production lines as it can work without the need for an operator and obtain leak test results in a short time. If you want to learn more about the theory of differential pressure decay leak tests, you can reach our related blog post.
Properties
BT 4000 Series Leak Testing Devices have different test pressure options. -1-0, 0-1 Bar, 1-6Bar, and 6-25 Bar test pressure options have been developed for test needs at different pressures. The BT4000 series has dimensions of 270*200*300 mm and its mass is 8kg.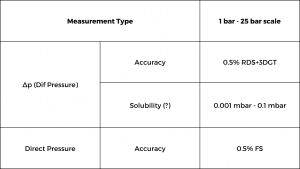 Volume Test and Automatic Parameter
BT4000 Series Leak Testing Devices have a volume measurement option. The volume measurement option  -rejection of products with the wrong volume- can be used in quality control as well as in automatic parameterized tests. Manufacturers that produce products of many different sizes -such as pneumatic pistons- have to use different parameters in the leak tests of products of different volumes. BT4000 Series Leak Testing Devices can automatically select test parameters in accordance with standards by measuring volume and performing tests automatically.
Calibration and
Leak Jets
All BT4000 devices reach the users as calibrated at the factory. However, an annual repeat of the calibration procedure should be done to confirm the accuracy of the measurement result. Adlema is always with you with its calibration service. With the leak jet port on the product, you can test the calibration of the device in the production area. At the same time, you can confirm the test results of your products with the created virtual leak.
Suitable for automation with internal PLC
It manages conveyor systems thanks to its internal PLC module, 8 externally usable inlets and 8 outlets, EtherCAT protocol, and remote I/O modules.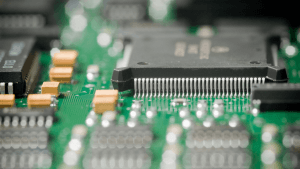 Regulator
With electronic proportional regulator and manual regulator options, there are user and application-specific regulator options.
Communication and IoT
BT4000 Series Leak Testing Devices come with an IoT option. In this way, you can receive software updates remotely and review test results remotely. It can also communicate with the outside world with Modbus RTU, Profinet, and EtherCat communication protocols.
Flexible Structure for Special Applications
It is designed in a flexible structure for special applications such as vacuum tests, product function tests, moving parts tests, and increasing and decreasing volume tests. It enables applications such as occlusion tests, which are especially needed in medical products.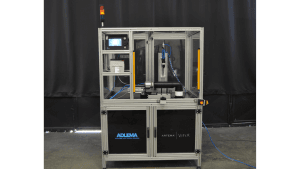 Options
You can write test results on each product with integrated products such as InkJet printer, and Barcode printer. This application, which provides traceability, combines the barcode number of the product with the test results. Especially in the leak tests of plastic products, defective products can be discarded with the integrated drill.
Improve Your Leak Tests with BT4000
The Adlema team works with manufacturers in different sectors in Turkey and around the world to improve leak tests on their production lines. Our product portfolio stores test data. It enables more efficient leak detection, traceability, and continuous improvement. In this article, we will talk about how we help the manufacturers we work with make improvements and how we can help you.
Shorter Test Cycle
With our consultancy on test parameters, we help to set the shortest filling, stabilization, and test times that can work with the highest accuracy. With correctly set test parameters, you can have reliable and precise leak test results. We have achieved much shorter test times compared to the methods and devices in use in industries where fast test times are important to the sustainability of production.
Avoid Bottlenecks in Production
Avoid bottlenecks by increasing the efficiency of existing stations instead of more test stations and shortening test times.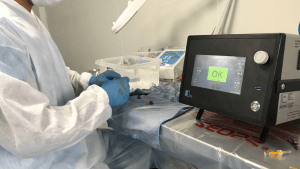 Reduce the Number of Test Stations Required
The Adlema BT4000 Series can adapt to existing test stations on your production line. In this way, no new investment is required.
Higher Factory Efficiency
Reducing the cost of production is the goal of all production sites. With more efficient leak tests, operator costs, man-hours spent, and warranty obligations are reduced. However, there is a very important factor that reduces the production cost according to the reports from our customers. There were too many discarded products due to erroneous test results in products tested with different devices and methods. Production lines switched to Adlema BT4000 Series Testing Devices enabled a 3% increase in the efficiency of the factory.
Make Your Investment Return with BT4000
We get positive feedback reports after our customers' production lines are optimized. We help manufacturers produce products with higher added value by detecting parts missed by traditional leak testing systems.